Main content starts here, tab to start navigating
Spacca Burgers
Slide 1 of 4
Slide 2 of 4
Slide 3 of 4
Slide 4 of 4
Burgers are available for takeout & dine-in the first Saturday of every month from 12:00 p.m. to 2:00 p.m.
Pre-order before Saturday on Tock or walk in day of!
Nancy's Backyard Burger recipe has gained notoriety over the years. The recipe has been featured in numerous publications (including the LA Times), and backyard cookouts at her home have been auctioned to support local charity organizations. Now Chef Nancy brings her affinity for burgers to chi Spacca on the first Saturday of every month. We're featuring a series of burgers & sandwiches from Nancy drawing inspirations from the countless progenitors of this American classic.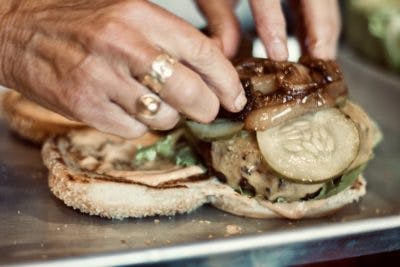 "The key is to choose toppings that complement the flavor of the meat. There's a reason that cheese, onions, pickles, and bacon are traditional: They're strong enough to stand up to the intense flavor of beef while adding a little something extra." – Nancy Silverton
Classic Spacca Burger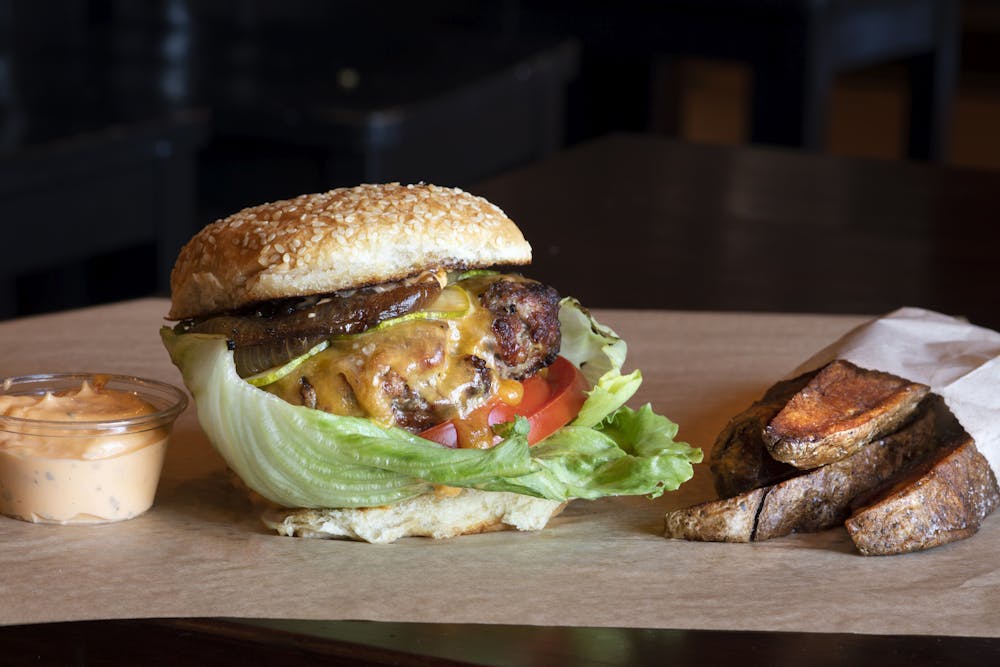 It starts with Nancy's version of a classic cheeseburger on Martin's sesame seed bun— cheddar cheese, lettuce, onion, tomato, pickle & Calabrian chili aioli. (check out our Classic Spacca burger featured in LA Mag here).
Sooner Smash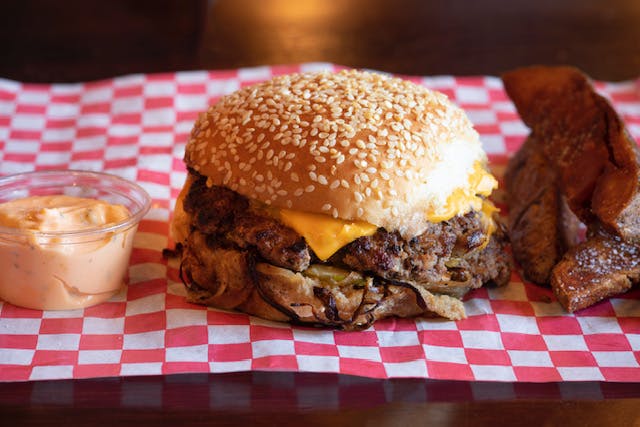 Inspired by a smash burger our Executive Chef stumbled upon in the great state of Oklahoma. Our smash burger has two dry-aged smash patties, seared on the flat top with a mound of thinly sliced onion & topped with American cheese, mustard & pickle.
Tuna Melt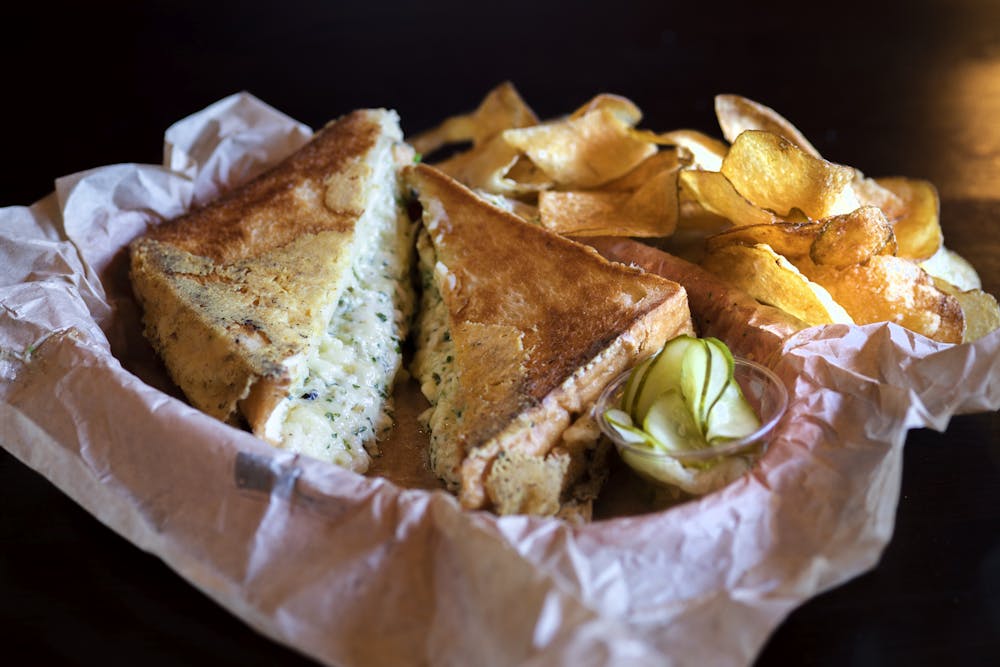 Olive oil braised tuna, aged white cheddar and aioli on Bub & Grandma's ciabatta. Served with hand-cut potato chips.
Grilled Cheese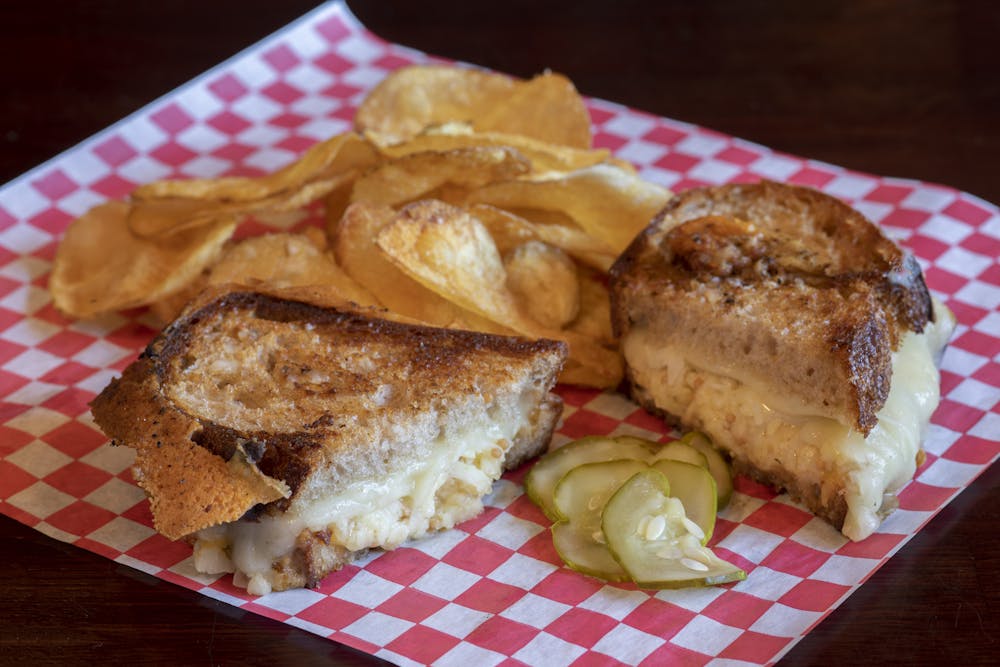 Aged white cheddar, yellow cheddar, pickled mustard seeds, whole-grain mustard & shaved onions on grilled sourdough. Served with hand-cut potato chips.