Main content starts here, tab to start navigating
About Us
Slide 1 of 2
Slide 2 of 2
Heralded as a "meat Speakeasy" by Food & Wine Magazine, and One of The Best Restaurant Openings by Angeleno Magazine, Bon Appetit and La Weekly, Chi Spacca Is Nancy Silverton's Small, Intimate restaurant on The Corner of Melrose and Highland.
Nestled between Mozza2Go and Osteria Mozza, Chi SPACCA– Italian for "she (or he) who cleaves"– has come to represent the quintessential new Italian dining experience.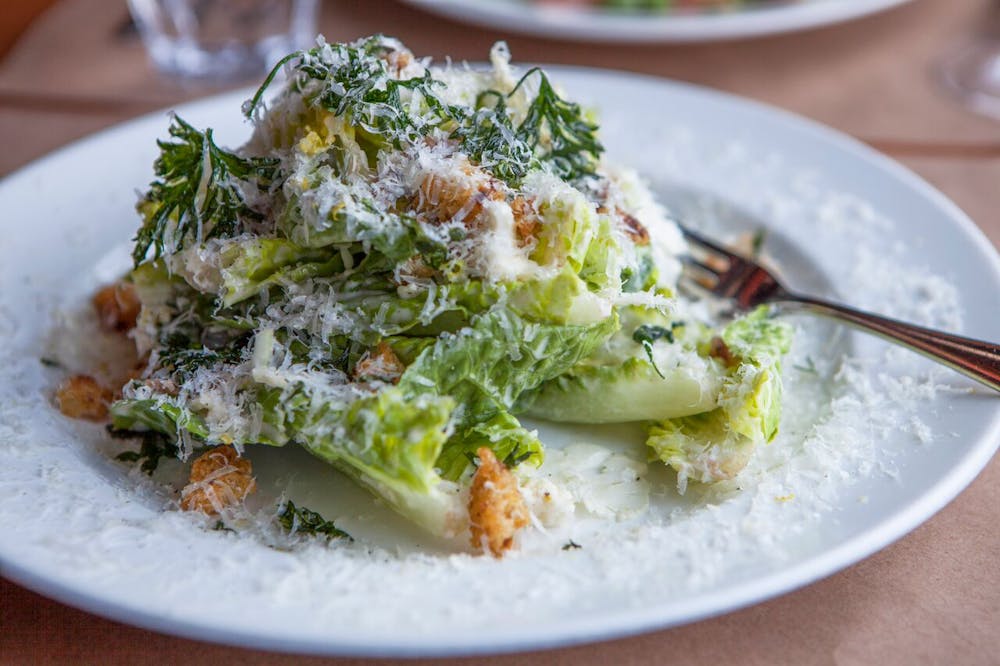 Chi SPACCA was borne of the wildly-popular family-style salumi night dinners hosted weekly at Scuola di Pizza, the previous occupant of the chi SPACCA space.
Enchanted by the artistry of Italian salumi culture, we built the first "dry cure" program in LA so that we could experiment and perfect Italian charcuterie techniques in-house. Open daily for dinner, chi SPACCA is an "ode to meat, beautiful meat," as well as boldly seasoned fish dishes, an ever-changing array of caramelized farmers' market vegetables, and beautiful salads.
The intimate dining room has a warm glow, with candlelit tables surrounded by walls lined with wine.
chi SPACCA has been decorated as one of the country's best restaurants by GQ, Esquire, Bon Appetit, and Time Out LA as well as one of Los Angeles Magazine's 75 "best restaurants" in LA.
Sustainability
Committed to the triple bottom line—people, planet, and profit—our management team works to make our restaurant as environmentally conscious as possible. From water to waste, disposables to chemicals, locally sourced food to the materials we use to outfit our space, sustainability is always at the forefront of our minds. We are constantly trying to reduce our impact on the environment by taking action on operational efficiency, ingredients, and carbon offsets.