Chi Spacca Cookbook
A NEW APPROACH TO AMERICAN COOKING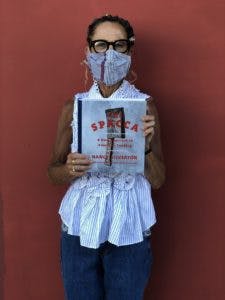 "The food at Chi Spacca is inspired by how an Italian butcher might cook– and eat– or, it would be more accurate to say: how I would cook and eat if I were a butcher."- Nancy
In Chi Spacca, Nancy shares a whole new approach to American cooking, one that blends the cutting-edge culinary ethos of Los Angeles, the timeless flavors of Italy, and the pleasures of grilling with fire.
Written with Chef Ryan DeNicola and Carolynn Carreno, Chi Spacca includes more than 100 innovative, flavorful recipes, as well as tutorials on grilling over fire and buying meat, guidance on stocking your pantry, and much more. It is another modern classic from one of America's most brilliant and respected chefs.
Order your copy today.